DECK BUILDERS OMAHA
We see to it that all of our deck and patio installations are very durable and will last a long time.
You need two things in Omaha to be the best Decking contractor service… expertise and an eye for design and quality. At Omaha Deck Builders Pros, we have both!
We provide quality services in both the residential and commercial sectors all throughout Omaha, and have quite the cuts, splinters, and bruises to prove it. We would love to talk!
At Omaha Deck Pros, we remain the trusted choice in custom home decks that create lasting charm and leisure opportunities. Whether you prefer to have a hot tub out back, or just a quiet place to enjoy a book, we continue providing the best decks Omaha has to offer you.
Contact us today and experience your new deck builder team that brings years of design experience and better quality of finished products. No one achieves your perfect home additions like our team does every day.
Rather call than fill out the form? No worries!
Click to call here.
Best Deck Builders in Omaha
Whether your home already has a patio area or decking in place, or it sits on a lot full of grass, we can solve all your needs fast. From new deck projects to repair and maintenance services, we offer it all for less.
From new construction jobs to replace old, worn out items, we leave your decks appearing their loveliest for less each time. When you need impressive decks built fast and affordable pricing, we remain the best choice for more homeowners.
Choose us for better results on complete service options. Whatever your areas of concern might be, we can help you with: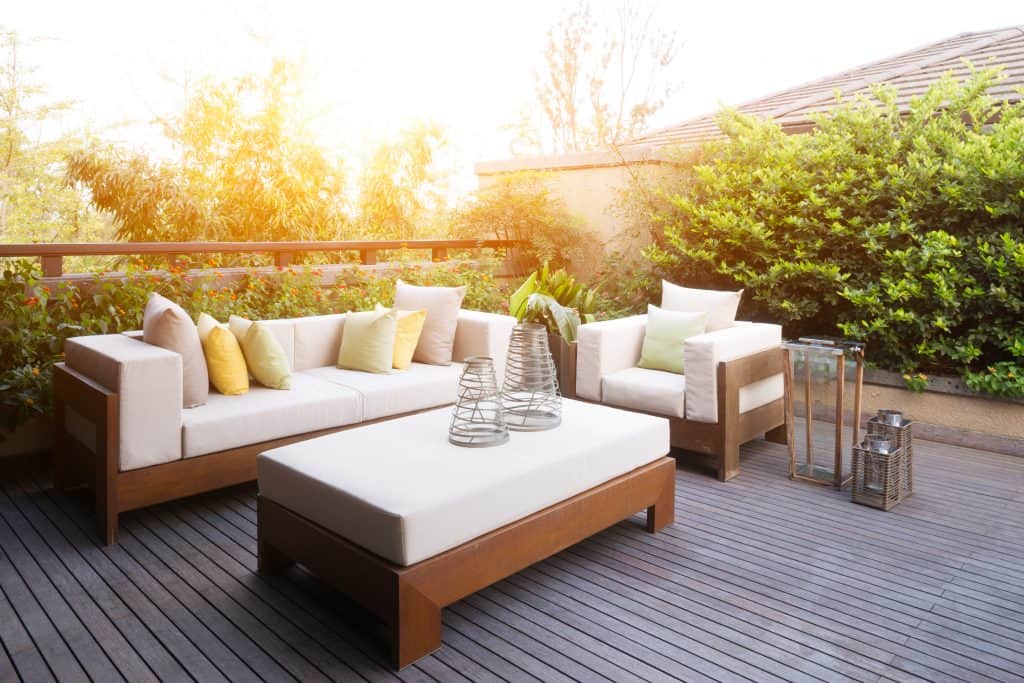 Custom Deck Designs
Patio Installation
New Deck Building
Custom Railing
Deck Rebuilding
Maintenance & Repair Services
Wood Decks
Hardwood Lumber
Composite Decking
Ipe Wood/Brazilian Walnut
TWP Stain Application
And more deck building solutions.
See why more Omaha, NE residents choose us for all their construction needs. We remain the best deck contractors Omaha has to offer your house.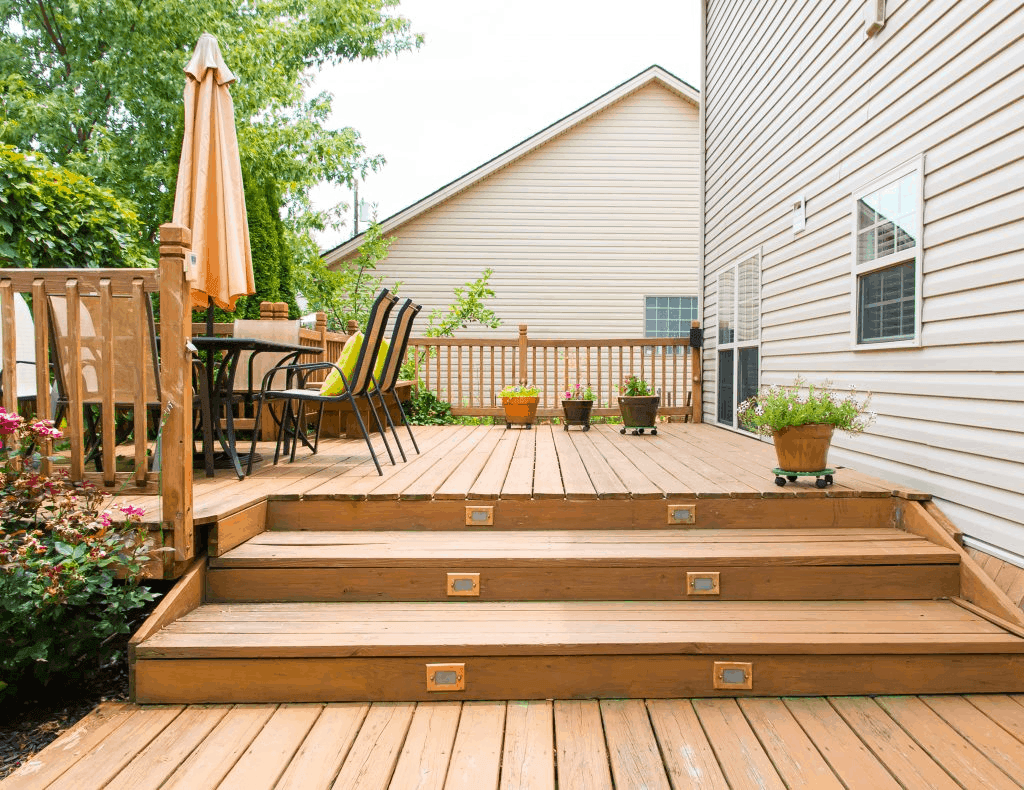 No two residences ever get built to quite the same dimensions. Chances are, your decking needs are different than that of your neighbors.
Our team creates custom decking and patio solutions that become contoured to your property's size. Whether you prefer a slenderer multi-tiered deck or a simple level space, we can build them all.
We also provide several material types to help you create the perfect addition each time. Some residents prefer the more heat-resistant nature of composite decking, while others love the way natural hardwood appears with a scenic view.
Whatever your needs may be, we remain the trusted choice in Omaha deck building and design options. Call today for your free quote on a brand-new custom deck space for your home.
Many customers ask us what the difference between a deck and patio is as they often get used interchangeably. Essentially, the way that they differ comes down to the installation process.
Decks get built by installing an outdoor living space that is more closely related to that of a porch. Decking works well in areas that aren't level or even as they can get framed differently depending on the situation.
Patio spaces, on the other hand, are poured and paved directly to your lawn. In that way, a patio area is more like a foundation slab, only not nearly as thick.
Patios are ideal for entertaining, creating a pool deck, or even as an outdoor cooking space. Whatever your preferences might be, we guarantee a lasting patio that you'll love each time.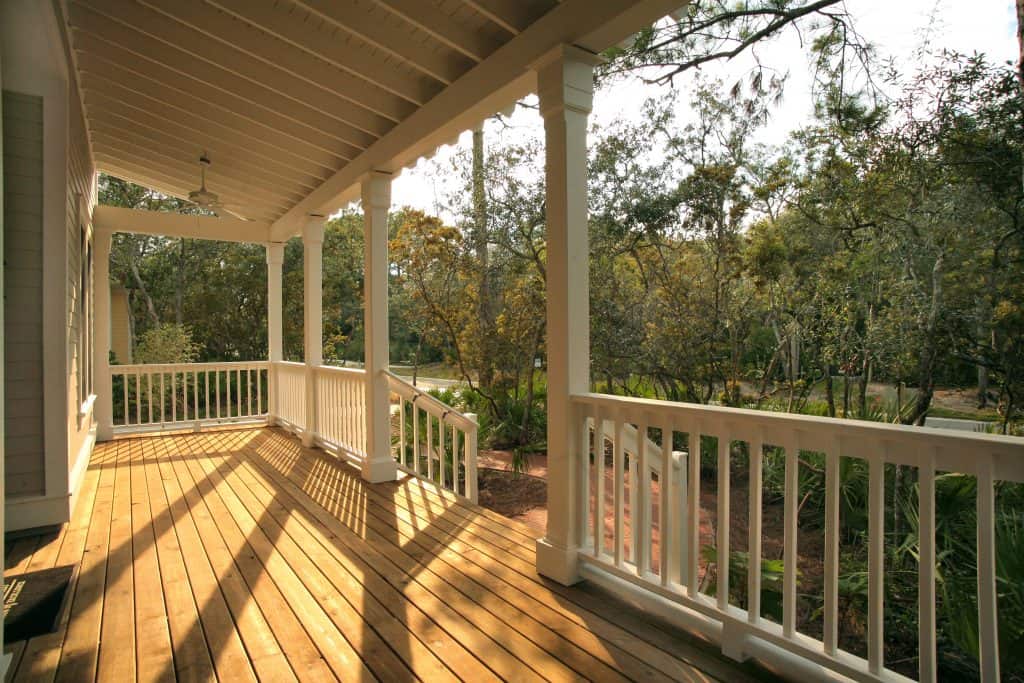 Some home builders don't include a deck area because it would go over their budgeted costs. Unfortunately, that means passing the expense onto you, the owner.
Luckily for you, we have the affordable solutions for all your decking needs, helping more residents save on the additions that they need. Whether your home backs up to a hill, a steep drop-off, or another challenging obstacle, we remain the best choice each time.
From classic wood decking options to unique shapes and composite materials, we offer it all for less. Our team has the professional experience you can trust for any project regardless of its scope.
No job is too complicated for our talented team of decking experts. Call Deck Builders Omaha today to schedule us for your home.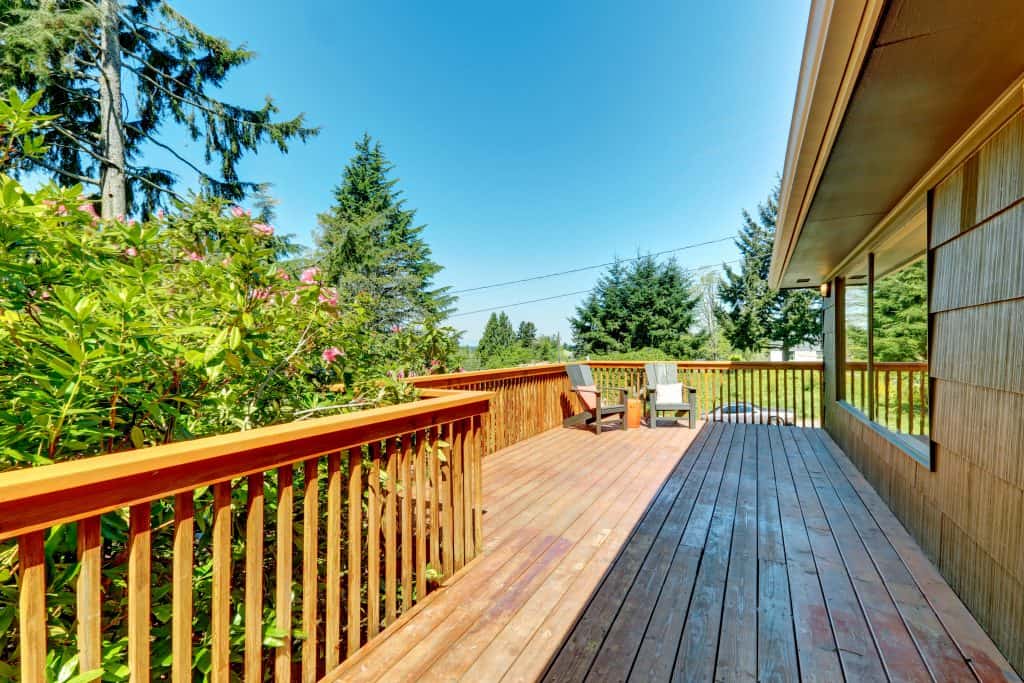 Because of prolonged exposure to sun, snow, rain, and other elemental hazards, most decks and patios require repairs. You'll likely start seeing signs of wear and tear about five years after installation, or sooner without proper maintenance.
The extent of your typical repairs often depends on what material type your deck got built from in the first place. Hardwood decks have different repair needs than poured pool decking, for instance.
No matter what repairs that you are searching for, our team provides it all for less. From annual maintenance options to complete reinstallations, we are here for you.
Choose us for all your repair needs and save on a like-new quality of finish. We can repair any decks or patio spaces with: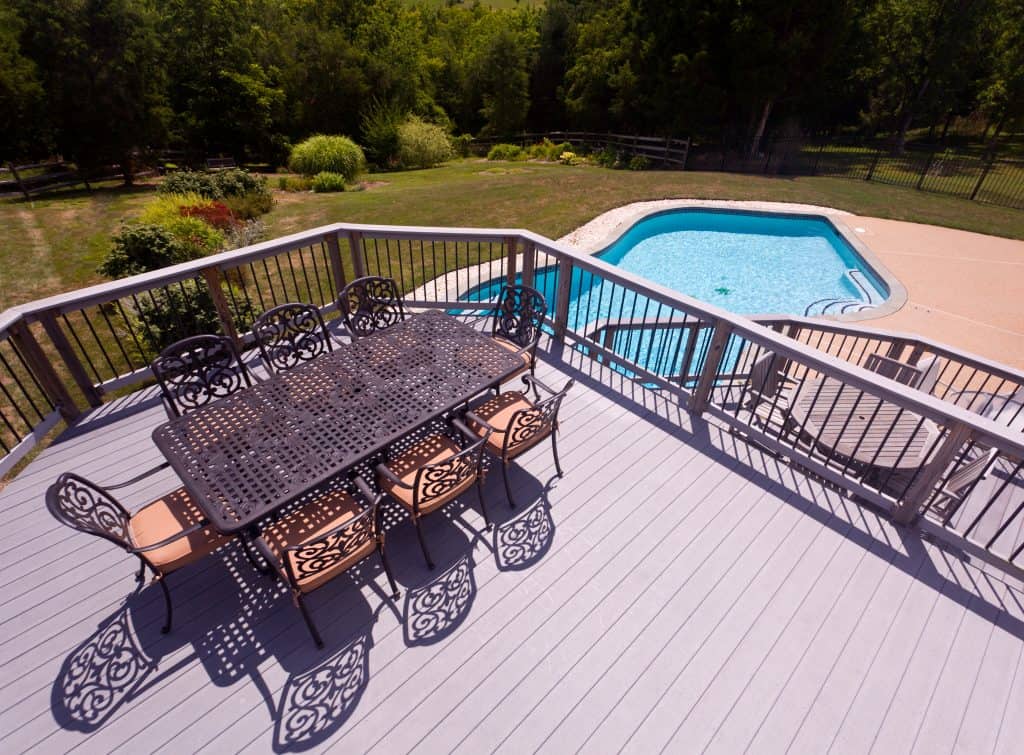 Deck Scratching Removal
Pressure Washing
Wood Re-Staining
Concrete/Composite Patches
Moisture Damage Repairs
Broken Handrails
Missing Panels
TWP Stain Omaha
Weatherproofing
And more deck maintenance Omaha services.
Building a deck is an investment in the beauty, value, and utility of your home. Omaha Deck Pros offers professional deck painting and staining services to keep your deck beautiful, protect against surface damage, and maximize the value and longevity of your deck.
Omaha Deck Pros has nearly two decades' experience staining and painting decks of high-end homes and businesses in Omaha, and throughout Nebraska.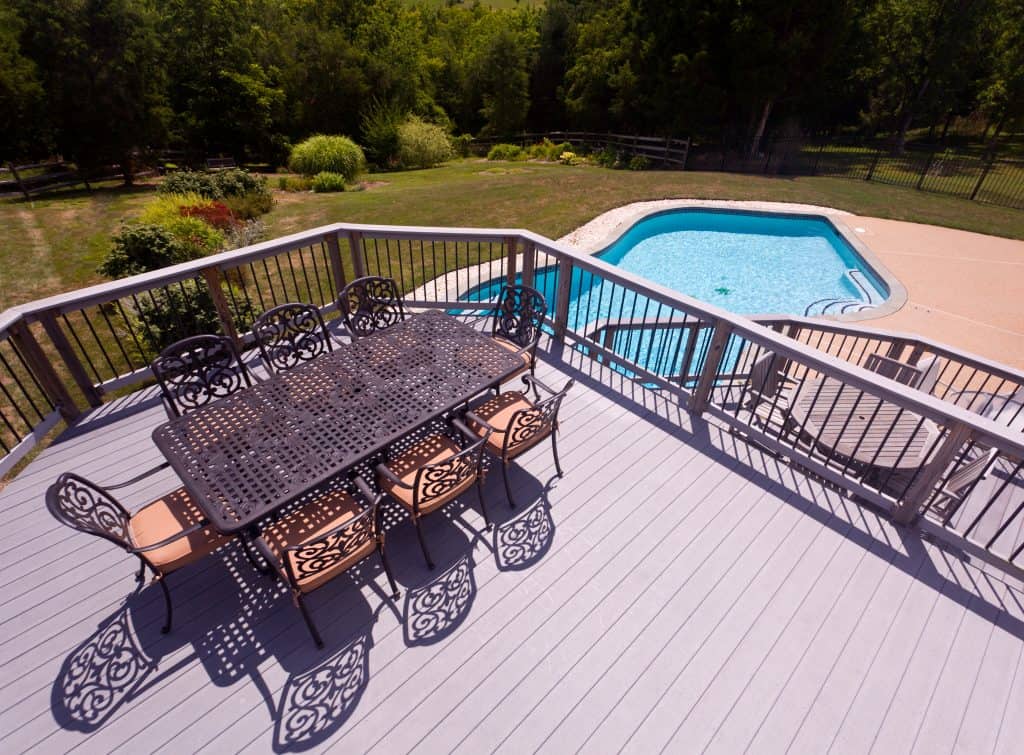 Deck railings are a surprising source of customizability for more homeowners. Whether you prefer to keep things simple or have custom railing creations, we are here for you. Wood railings are a classic design choice that remains relatively affordable. Composite materials, hardwood, and metal surfaces can get used for small details that stand out.
Deck railing isn't just stylish, but they also keep your family safer during daily use. From steep steps that are challenging for older family members or preventing accidental trips and falls, railings are a practical solution for many. Railings are the icing on your decking cake, and our team offers better quality each time. Call us for all your custom railing needs and save more.
Pressure treated wood panels are the classic deck style. Simple, natural wood combines well with most aesthetic choices, and it's among the most affordable. When you need tried and true wooden decks, at Omaha Deck Pros, we make the best ones each time. Call now for your wood deck builders.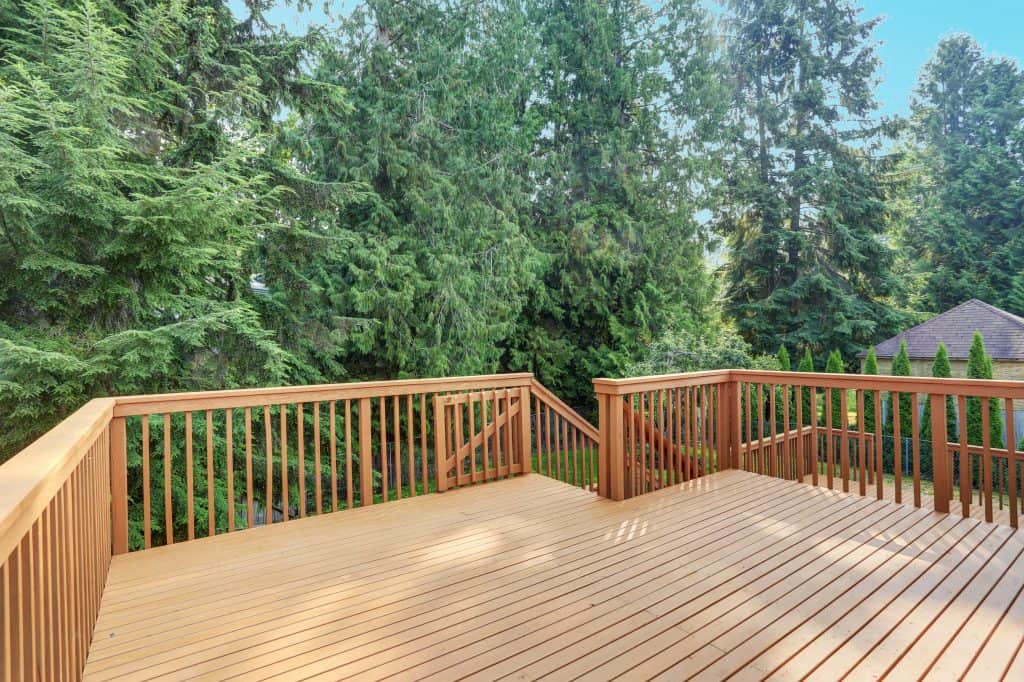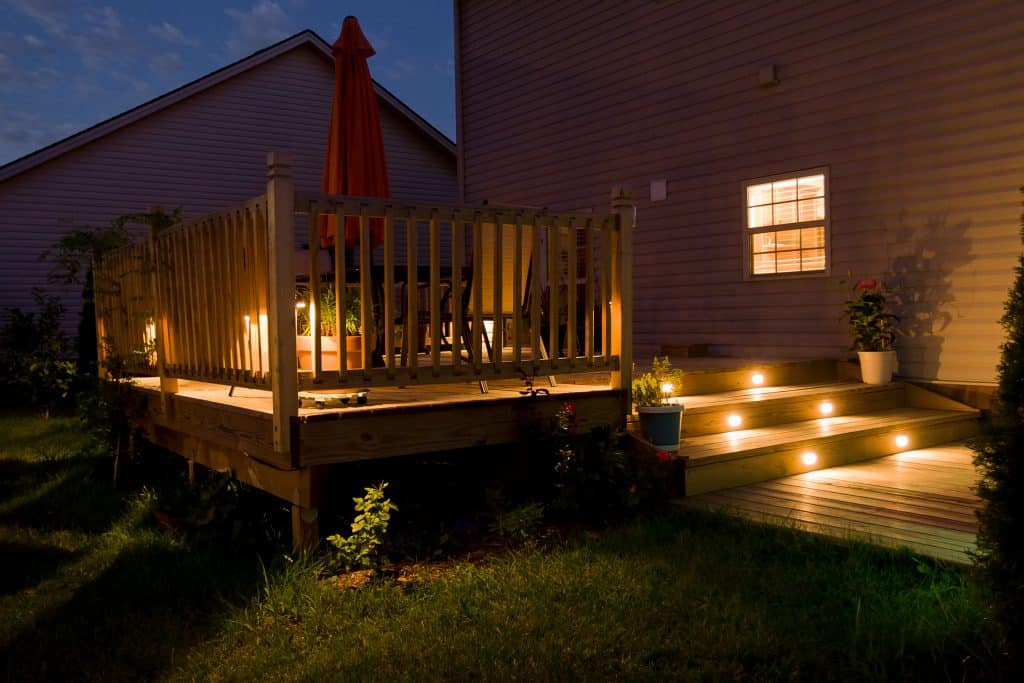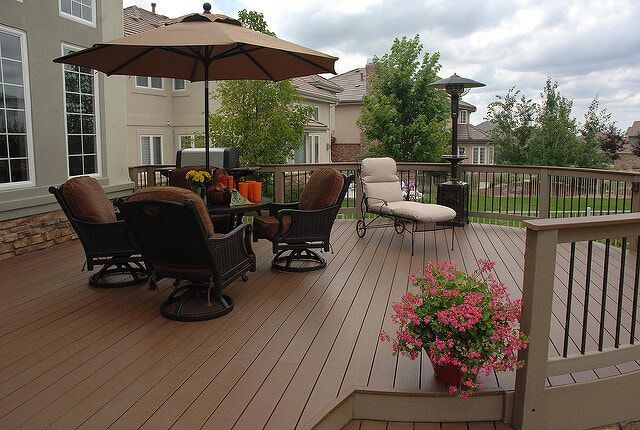 Ipe wood is also known as Brazilian Walnut. Ipe is an upgraded hardwood option that remains naturally protected against moisture and damage.
Ipe is also prone to reacting with many metal components, meaning it may start developing discoloration around patio furniture. However, it does lead to longer-lasting deck spaces.
Composite decking gets made from recycled materials, making it among the most durable choices. Although it's often more expensive upfront, composite decks require less maintenance.
In fact, usually all that's needed is a garden hose, and it isn't as susceptible to scratching as wood types. Composite is also preferred for its simple appearance, allowing a lot of design freedom for you.
Custom Deck Builders Near Me
No one else knows decks like our team, and we're ready to build for you. Call Omaha Deck Contractors today for your free quote and see what you can save on deck construction.