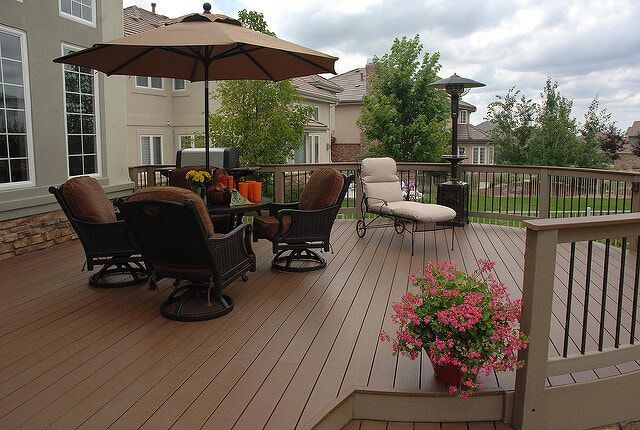 Chances are if you have a home here in the Omaha, NE area, you likely have a deck space or need one installed. And while many homeowners may procrastinate having one constructed because of cost, a
custom decks Omaha
is more affordable than you might believe. The beauty of custom deck creations is that they are only as complex as you decide to have them get built. Most people believe that custom deck spaces must come with a hefty price tag, but that is rarely the case.
Choosing Deck Builders Omaha guarantees the lowest pricing possible on several decking material types. No matter your outdoor space's dimensions or what purpose you need on installed for, we can handle all your needs quickly. See why we build more Omaha decks than any other service provider around. Schedule us for your home today and see what we can help you save.
Custom Deck Builders Omaha NE
Although there are numerous types of decks and materials on the market, they all come with their pros and cons. The best way to decide which kind to purchase is to base it off of what its intended purpose will be.
A pool or hot tub deck will likely require composite decking as it's more durable and less prone to issues. If you only intend on using your space to enjoy a morning cup of coffee or an evening glass of wine, however, you may want to upgrade to gorgeous ipe wood.
Traditional natural wood decks, on the other hand, are a durable and budget-friendly addition to any home. Although you'll likely need to spend more time on maintenance for it, a well-kept wooden deck can last for years without issue.
No matter which decking is best, from practical to luxurious, we guarantee the results you deserve at pricing you can afford. Call us now for your best custom deck solutions today.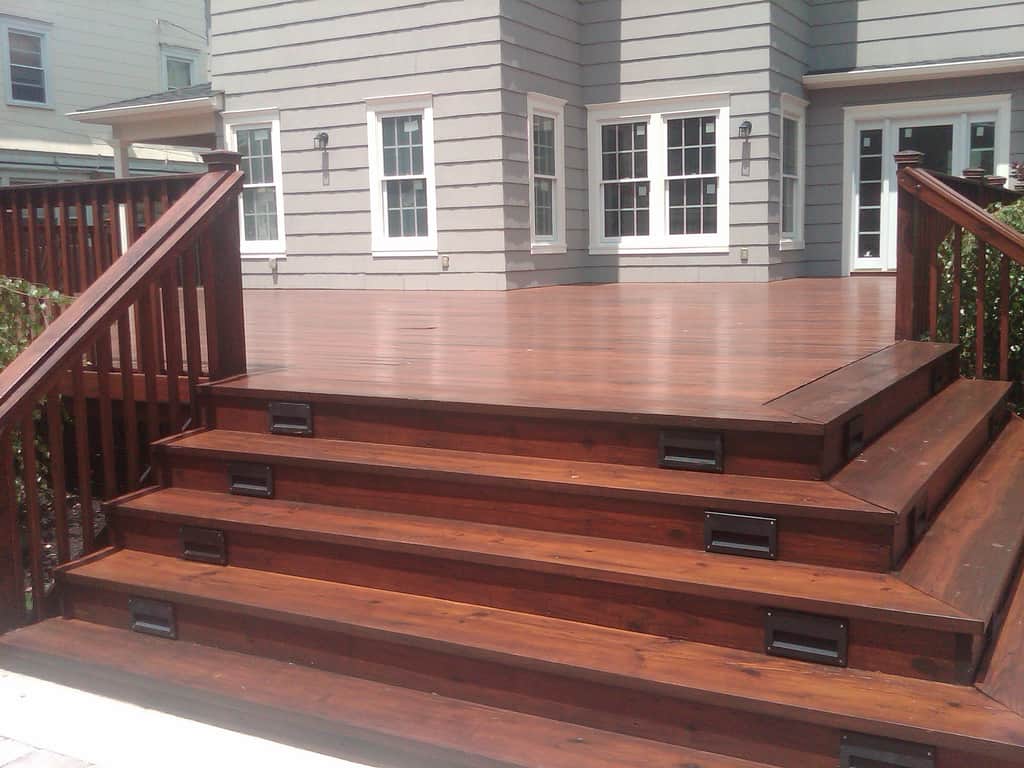 Natural Wood Eastside Decks
If you had a deck growing, it was likely this classic style. Natural wood decks are pressure treated lumber that remains straightforward to install and are easy on the wallet. Pressure treated lumber remain softer than hardwood choices, meaning you may find it easy to scratch. However, with annual staining and scratch filling, your deck is as simple to maintain as it is to enjoy.
Natural wood is also a surface that takes well to paint, allowing you further design choices without the hassle. And by painting the wood surface, you can help protect it better from daily sun exposure. When you need a new deck without spending a fortune, our natural wood installations remain a popular option for many. Call today to learn more about this traditional home addition type.
Ipe wood is quickly becoming the preferred choice for many, and even from numerous deck builders. As a hardwood option, you certainly get your money's worth with this hearty material. Cedar wood, the present favorite building material, doesn't come close to the level of lasting protection and ease of maintenance that ipe achieves.
In fact, most cedar that gets sold today isn't as hearty as it was when it became farmed a few years ago. Brazilian Walnut naturally fades to a gorgeous silver shade over time, but through staining, you can maintain its original wood appearance. And given how lovely it is, you likely don't want to paint over it. When you need to combine lasting value and protection with expert installations, you need us assisting you. Call today for your best choice in ipe wood decking.
Composite decking is often the best choice for most applications regardless of performance requirements. And because it gets created from recycled materials, you're choosing a deck option that's better for the environment as well. Composite decks will cost you more upfront than natural wood. However, maintaining a composite deck surface couldn't be easier, allowing you to save a ton on repair costs.
Most of these styles require soap and water seasonally, as well as weekly sweeping. As long as no significant force or damage harms it, these decks can last for many years without the need for replacement. If you're the sort of homeowner who prefers fewer maintenance items to keep up with, you might want to consider a composite material deck. Call us for the best installation possible each time.
Chances are, your property has a unique shape that requires us to work around. Or, perhaps you have a different material type in mind that we may be able to help you with installing it. Whether you need a distinctive deck design, have an irregularly shaped lot, or other consideration, our team remains the trusted choice in complete custom solutions. Call Deck Builders Omaha today for your custom decks.