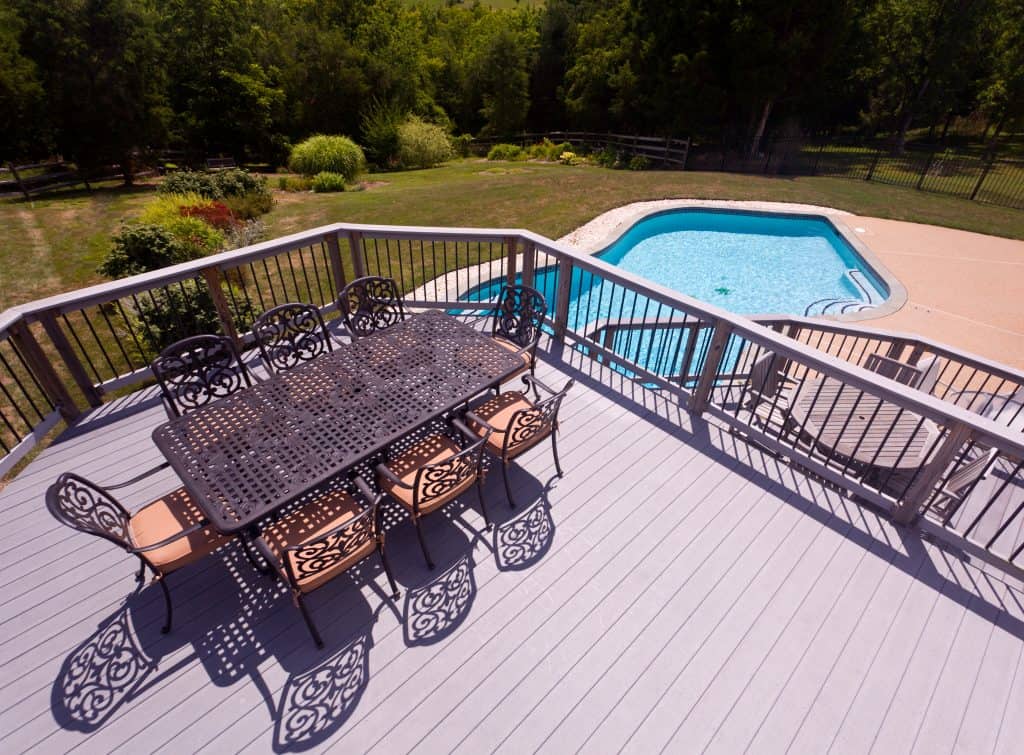 When discussing what the most crucial aspects of your patio or deck are, you might be tempted to answer with where the hot tub will go, or what color to stain it. However, without railings, your deck is little more than a diving board into the woods.
Whether you're looking for handrails, safety guard railings, or other accessory types, it helps to have a team of experienced deck railing Omaha professionals assisting you.
Standard Railings
Short Wall Railings
View Rails
Through Post Railing
I Rails
Wood Frame Rails
Privacy Rails
Stairs, Steps, & Handrails
And more railing styles to choose from for your decks.
Whatever your decks require, we keep you and your family safer each time. Whether you prefer experienced building contractors or better quality of materials, you can leave it all to us. Call now for your consultation and learn what we can help you save on total railing services. We guarantee lasting results you'll love on every visit.
Because many homes in the Omaha NE area overlook steep drop-offs and get built on uneven rocky soil, railings are a necessary component for more homeowners. And when you go to grip a handrail, you can't afford for shoddy craftsmanship to put you in harm's way. When you choose us, it means never needing to worry about taking unnecessary risks with your project. We only hire experienced local contractors who get your job done each time correctly.
Whether your deck is natural wood, composite material, or durable ipe hardwood, we have the ideal solutions for you. Just tell us what your top concerns are, and we guarantee lasting safety. There is no accounting for quality when you're discussing keeping your family protected from harm. Choose the trusted name in complete decking solutions today.
Although discussing deck railings isn't exactly the most engaging topic, there are a surprisingly vast number of features you can add for increased use. If your home has gorgeous views you can't have obstructed, or you need improved privacy from your neighbors, our team can best help you with it all.
Most railing styles utilize small wooden rods running up and down the framed portions. Others may use solid planks to keep you hidden from view, giving you a private place to unwind outdoors.
Some homes need increased visibility because they have young children and pets running around the lawn. Others prevent them from accidentally falling into swimming pool and hot tubs, keeping them safe from harm. Rotting, loose railings are a disaster waiting to happen, and you can't ignore maintenance issues for long. Call today for complete deck railing services and keep your family safer for less.
Your decking rails don't always have to remain dull and uninspired. When you choose quality installation services, you can maintain your perfect decks and keep them safer. Contact Deck Builders Omaha for your deck railing installations and maintenance. We provide the best-quality results on total railing needs